Discover more from Aliette de Bodard newsletter
Semi-hemi-regular newsletter of writer Aliette de Bodard, with information on new releases, behind-the-scenes snippets, and more
Over 1,000 subscribers
Welcome to Aliette's newsletter
Dragons, spaceships, tea--and fish sauce!
Hello there and welcome onboard. This is the home of Aliette de Bodard's newsletter.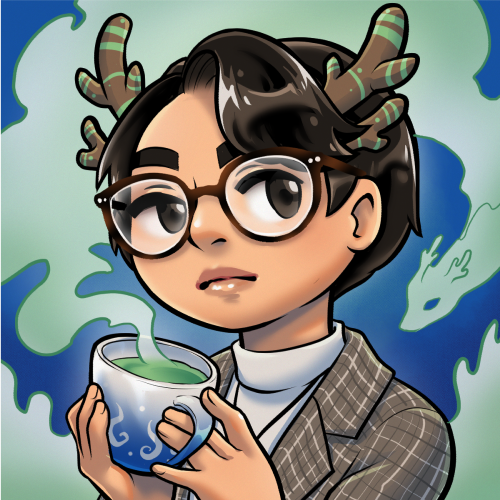 I'm the author of:
the Dominion of the Fallen series, set in a fin de siècle Paris devastated by the magical apocalypse, with dragons, Fallen angels and political intrigues (my love letter to 19th Century classics with queer people and Vietnamese people firmly centred in the narration)

the Hugo award nominated Xuya Universe, a series of space operas inspired by Vietnamese culture, where spaceships are parts of families, scholars rule planets and various layers of virtual reality create living spaces for people. The newest book, Seven of Infinities, drops October 2020! (you do not need to have read previous books to read it, it stands on its own with different characters and an independent plot).

the upcoming Fireheart Tiger, a queer postcolonial Howl's Moving Castle meets The Goblin Emperor, where a young woman must choose between the love of an ice-cold princess and the friendship of a naive but powerful fire elemental (forthcoming from Tor.com Publishing Feb 2020).
My newsletter is a semi-hemi-regular thing, with information on new releases, behind-the-scenes snippets, and more. As part of this, I offer my subscribers access to special extras like free ebooks (like an ebook of my Hugo Award finalist "Children of Thorns, Children of Water"), early cover reveals, yummy recipes, etc.
Want to sign up for awesome content like this? Here's your chance!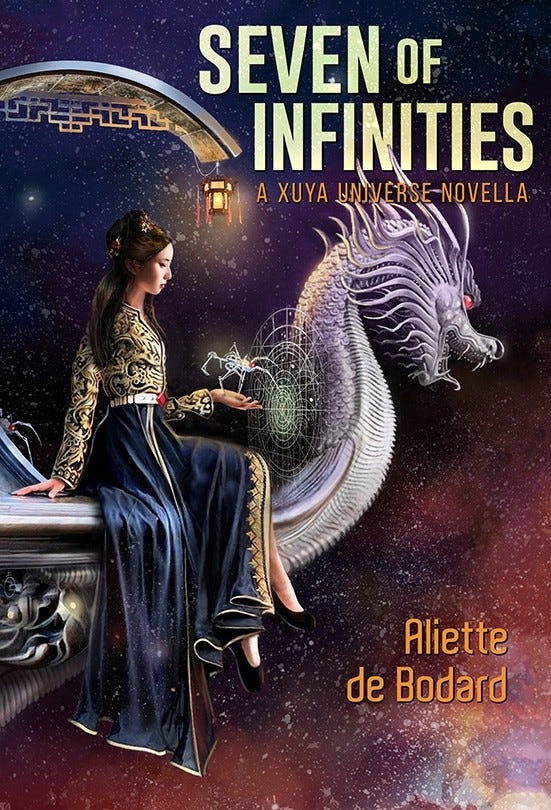 (icon: Yen Quach 
cover of Seven of Infinities: Maurizio Manzieri)